A fans' group asked supporters to wear Halloween masks to the south Wales football derby in protest at the use of facial recognition technology.
South Wales Police said it was part of a "robust policing plan" when Swansea City and Cardiff City played at the Liberty Stadium on Sunday.
Vince Alm, a spokesman for the Football Supporters' Association Wales, said it opposed the use of the technology.
Police said it would help identify people banned from attending matches.
The force also said its plans for the match – in place since June, alongside those of British Transport Police – were unaffected by pubs opening early to screen Wales' Rugby World Cup semi-final on Sunday morning.

Mr Alm said: "We strongly oppose the police decision to use facial recognition.
"It's just a local football match, yet we haven't had a say and we can't opt out."
Campaign group Big Brother Watch said "intrusive mass surveillance treats all fans as suspects, damages trust and is a total waste of public money".
The group claims it is the first time the technology has been used at a football match since more than 2,000 people were wrongly identified at the Uefa Champions' League final in Cardiff in 2017.
Judges ruled against a shopper from Cardiff who brought a legal challenge against police use of automated facial recognition (AFR) technology earlier this year.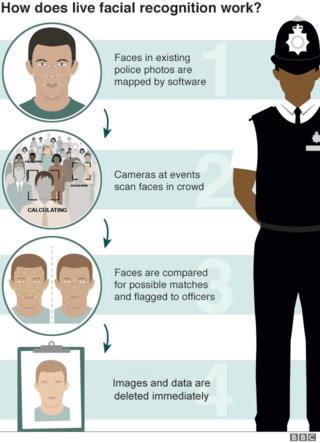 Three people were arrested at the last meeting in February 2014, though none were made following a police operation ahead of the first all-Wales Premier League match in November 2013.
Since then, 41 Cardiff City fans have been handed banning orders while 19 Swansea City supporters have been banned, according to Home Office statistics.
Match commander Supt Steve Jones said: "Policing of football matches has changed over the six seasons since the clubs last met, with the number of banning orders and arrests at Swansea and Cardiff home matches much lower now than previously."
Swansea moved up to fifth place in the Championship with a 1-0 win, thanks to Ben Wilmott's first-half goal.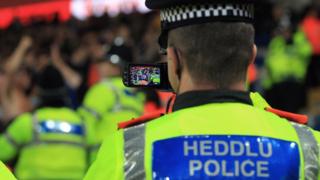 Source: http://www.bbc.com/news/uk